"Harry and Meghan can't have pool parties all day long as I could in the house they are selling," said the renowned internet personality 'JetSet,' aka Josh King Madrid, who is quite eager to own the $14.65 million mansion that the royal couple wanted to sell in 2020.
Well, Who is this guy? – JetSet is a 25 years old published author, NLP Trainer, Neuro-marketer, Serial Entrepreneur, Crypto expert, public speaker, actor, and social media sensation with an estimated net worth of $20 million.
| Occupation | Published author, actor, internet marketer, entrepreneur, crypto expert, public speaker, and social media sensation |
| --- | --- |
| Net Worth | $20 Million |
| Age | 25 years |
| Source of Wealth | Online Businesses |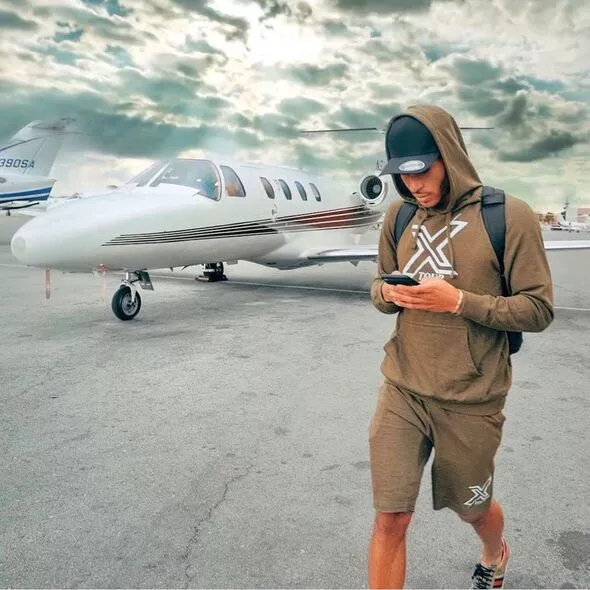 His real name is Josh King Madrid, and according to his Forbes contribution, he is a United States native who has been working professionally since his early teen days and made his first $1 Million at the age of only 19.
A Quick Check Into JetSet Bio:
| Birth name | Josh King Madrid |
| --- | --- |
| Known as | JetSet |
| Date of birth | March 8, 1998 |
| Age | 25 years |
| Birthplace | Orange, California, the United States of America |
| Famous As | Internet personality |
| Education | Dropped Out |
| Zodiac sign | Pisces |
| Nationality | American |
| Ethnicity | Mixed |
| Religion | N/A |
| Father name | Richard Eric J. Madrid |
| Mother name | Whanda Madrid |
| Sibling | TheBlondeJon (Jonathan Madrid) |
JetSet's Journey to Success – How Did He Begin?
Josh was raised in Ohio, where he saw his father standing out in a $7M eCommerce drop shipping business selling health products and air ionizers. In school, he was always known for weird names like "weirdo loser," and it is said that all the hate he gathered later worked as his biggest motivation to start a self-made online empire, on which he sold Donald Trump t-shirts and other everyday items.
That online company lasted for at least four years and helped JetSet generate around $300K-$600K, which he later used to start other startups, such as selling items on eBay and Amazon.
He Dropped Out Of UCI And Started Making Millions After Turning 19
Josh King Madrid attended Ohio State Medical School, where he completed his initial studies. Afterward, when the family moved to Whittier, CA, he attended law school while helping his parents build their second e-commerce business, Ehealthsupplies.com. Later, he bought iPod cases, silver and gold chains, snapback hats, shutter shades, and custom-printed clothing at wholesale prices to sell to his friends on other websites and made $14,000.
After that, he enrolled at UCI for four months and dropped out to focus on scaling his e-commerce businesses. Later, he stepped into affiliate marketing and worked on his self-made company, after which he hosted multiple national entrepreneurial seminars. Afterward, in 2017, the writer dropped out of the University Of California, Irvine, when his business was making 6-figures every month. By 2018, he was accumulating $100,000 per week, and by the age of 19 only, his estimated net worth was around $1 million.
A Number Of Media Spotlights Were Turned On Him During His Nine-City Tour.
After that, in 2019, he co-hosted Elevator X JetSet Tour with Dan Fleyshman. His tour took him to 9 cities in northern America, where he spoke to over 5,000 people. This helped him gain fame and a significant amount of followers on his social media accounts, including Instagram and Snapchat.
Later on, he earned access to the Instagram chatbot, which helped him generate an income from $5 million to $20 million. And in late 2021, he started NFTMagazine.com, for which he made millions with his brother TheBlondeJon.
He Is Now Making About $20 Million At The Age Of 25 years
JetSet's net worth is around $20 million, which he makes from his career as a co-founder of NFT Magazine, a marketing consultant, E-commerce, and crypto expert, social media star, speaker, and through NFTs. It is said that he was only 19 when he earned his first million. And currently, he is 25 years old and owns multiple businesses and properties.
Between 2018 and 2020, his net worth was around $2 million to $5 million, which he increased to $20 million in a short while, becoming the world's first-ever beta tester to be given access to Instagram DM automation chatbots. Following that, he once made $10 million as a "Crypto Bro" after working inside the NFT space in 2021-2022.
Moving on to his other source of income, Josh earns a significant amount of money working at NFTMagazine.com, Rolling Stone Council, Fast Company Executive Board, Forbes Council, and Entrepreneur.com. Besides this, the entrepreneur collects generous money from his ATM investments and training "ATM Franchise Training" – that he started with his partner Eric 'ATMKing' Luevano.
He Is One Of The Early Pioneers Of The Gen Z Internet Marketing Industry
Even after dropping out of UCI, Josh didn't stop taking courses and specialized in several niches, for which he discovered multiple sources of income. This made him work on the other parts of business fields and the internet, making him one of the early pioneers of the Gen Z internet marketing industry, who made $10 million in sales for his NFT clients.
A Look At How He Spends His Millions – Including His Desire To Buy Harry and Meghan's Mansion:
JetSet is living a lavish life as a multi-millionaire in the United States. He likes spending his net worth on cars, jets, watches, and real estate properties, which made him interested in Harry and Meghan's $14.65 million villa.
The mansion is 18,000 square feet, has 5 acres of land, and has 9 bedrooms, and 16 bathrooms. Its features include a pool, wine cellar, library, spa, sauna, gym, movie theater, games room, and tennis court. Moreover, the neighborhood is surrounded by other famous people like Tom Cruise, Oprah Winfrey, and Ellen DeGeneres, which might have caught the attention of Josh.
Moreover, he once stated, "Harry and Meghan can't have pool parties all day long as I could in the house they are selling," which means he was quite interested. But for some reason, in October 2022, the internet personality took his step back and moved to Miami in expectation of the upcoming downturn. He lastly offered $16 million, which was also "Not Enough."
Moving further, Josh loves spending up to $30,000 a night with his buddies on his jets, which he uses to fly himself and his friends to places including Singapore, Bali, Mexico, Bahamas, Thailand, and Paris to celebrate his birthdays.
His Major Career Highlights:
Josh started making money when he was under 10 years old in school by designing different animals on bags and other stuff.
He gained skills from his parents, whom he helped while they were working on their eCommerce business.
He started his career at the age of 15 by buying products at wholesale prices and selling them on websites like eBay and Amazon.
He dropped out of UCI and made his first million at 19 with his online business and NFTMagazine.
JetSet also got a chance to be starred as an actor in some Hollywood movies and TV series.
He later made $10 million as a "Crypto Bro" inside of the NFT space in 2021-2022.
As of now, he holds a net worth of about $20 million and lives in Miami.
His Movies And TV Shows
According To Josh King Madrid's IMDB profile, he is also known as an actor who has starred in the following movies and TV shows:
Life Hacks (TV Series 2016),
MTV Floribama Shore (TV Series 2017),
Entrepreneur Elevator Pitch (TV Series 2017-),
The Dropout Degree Show (Podcast Series 2017),
Jersey Shore Family Vacation (TV Series 2021),
Born to be an Influencer (Documentary 2020),
Rich Kids of Instagram (TV Series 2016-2017),
Famous & African (TV Series 2022).
Some Famous JetSet's Quotes:
"Believe that your intuition will give you the answers when you ask yourself questions. Give your question to your intuition rather than trying to think it through or analyze it." – Josh King Madrid (JetSet).
"You must distance yourself from the past if you want to realize your specific ideal." – Josh King Madrid (JetSet).
"Reframe obstacles into challenges, and the stress will dissolve completely. For instance, an embarrassing moment at work can seem funny when put in a long-term frame. When we change the frame, we change the meaning. Was it a waste of time, or was it a valuable lesson? Did you lose it all, or did you get a fresh start? Reframing is one of the most powerful tools you can implement to change your state of mind." – Josh King Madrid (JetSet).
"All marketing elicits emotion either consciously or unconsciously. Neuromarketing is the science of leveraging those emotions to achieve the maximum possible results." – Josh King Madrid (JetSet).
Summing Up!
Josh King Madrid (JetSet) made his first million at the age of 19 only. He is a dropout from UCI and currently makes $20 million as a Co-founder of NFT Magazine, Creator of 'Millionaire Dropout by JetSetFly,' Author of JETSET Life Hacks and The Art Of Frame Control, Digital Marketing Specialist, podcaster, public speaker, and consultant. Besides this, he once made $10 million as a "Crypto Bro" inside the NFT space in 2021-2022. And according to his official website, he currently writes for NFTMagazine.com, Rolling Stone Council, Fast Company Executive Board, Forbes Council, and Entrepreneur.com.
What are your thoughts on Josh King Madrid, aka JetSet's net worth and life? Let us know below in the comment box.