Multiple magazines like Victoria's Secret, Vogue, and Elle Magazine have been known in the world of fashion and beauty for formulating celebrity appearances according to the events their viewers are celebrating. Well! These magazines started crafting pictures when Photoshop landed in the fashion sphere in 1988, making their businesses easier every time they wanted to convince their buyers.
But in this modern time, the rise of this tool is quite a mess for numerous celebrities out there. And to spot them all, we have jotted down each of them in this post below.
Listed Below Are 54 Celebrity Photoshops That Went 'Awry'
Let's know the celebrity photoshop fails of all time. Read on to know more!
#1: Lena Dunham Apparently Missed Her Arm In Her Photoshoot For Vogue Magazine In 2014
Here's a photo of Lena Dunham – an American writer and social media personality from 2014 when she was spotted using photoshop in her 2014's Vogue shoot. In the picture, we can clearly see her left arm is missing.
#2: In 2015, Zendaya Herself Spotted The Manipulation Near Her Hips Area In The Snap She Snapped For Modeliste Magazine
In this scene, the legendary artist, model, and actress Zendaya spotted photoshop in her own picture that she snapped for Modeliste Magazine. There was a problem in her hip area complexion, which she later cleared by sharing the authentic pic.
#3: Kylie Jenner Used Photoshop For One Of Her Mirror Selfies And Ended Up Getting Caught
This is a goddess mirror selfie of Kylie Jenner which was labeled "Photoshopped" by fans for the curvy wall. She used her Snapchat account to clear her name, but no one truly believed her. Take a look:
#4: Meghan Trainor Used Her Instagram Story To Reveal The Photoshop She Used In Her Music Video "Me Too" In 2016
The singer and model Meghan Trainor self-revealed the photoshop she used in her 2016's music video "Me Too."
#5: The Time When Victoria's Secret Photoshopped One Of Its Well-Known Model's Waist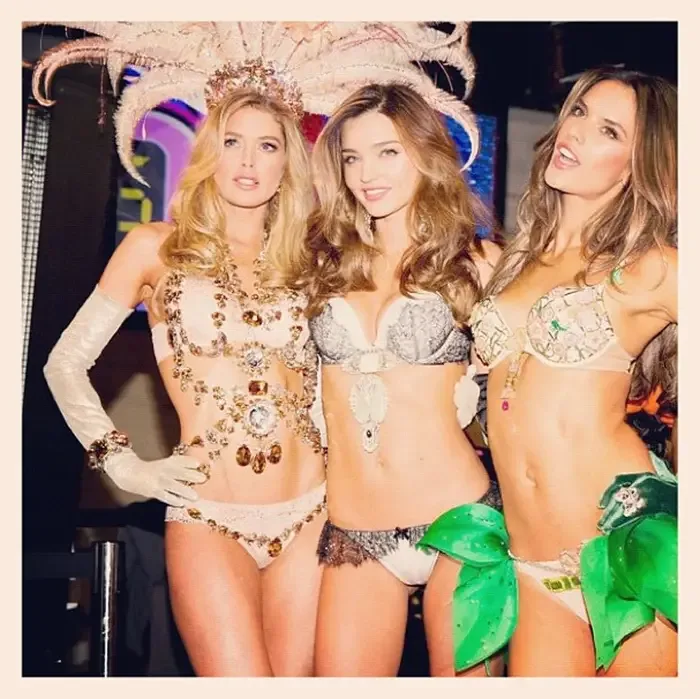 The above-attached picture is of three Victoria's Secret models. And if you take a detailed look at it and the picture we have given below, you will see how the magazine used Photoshop to make Kerr's waist wider.
#6: Adam Levine Forgot To Photoshop His Half Torso In His 2011's Vogue Russia Shoot
Here's an image of 2011 when the model Adam Levine forgot to photoshop his half torso in the shoot he had with his then-girlfriend Anne Vyalitsyna for Vogue Russia.
#7: A Quick Throwback When Jennifer Lawrence Used Photoshop To Hide Her Facial Trouble Sides
This is a throwback to Jennifer Lawrence's 2011 photoshoot for Flare Magazine, where she covered her facial trouble sides with the use of photoshop.
#8: In 2016, Kerry Washington Told The Media How Adweek Changed Her Real Face Using Photoshop For Their Cover
Back then, Adweek really messed with Kerry Washington's face using photoshop for their cover, when in reality, she looks something like this:
#9: When Kim Kardashian Booty Got Photoshopped, And She Dragged The Whole Blame On The Complex Website
In this case, the famous – Kim Kardashian was caught using photoshop in one of her shoots with Complex and ended up putting the whole blame on the editing team of the company.
#10: Priyanka Chopra Photoshopped Her Armpit Lines For Maxim Cover
The Indian actress, dancer, model, businesswoman, and social worker, Priyanka Chopra slightly used photoshop to cover her armpit lines, and just like mentioned celebrities, she got caught. But! To add more fun to the roasting session, she shared how her armpit actually looks via her Twitter account with a sarcastic title.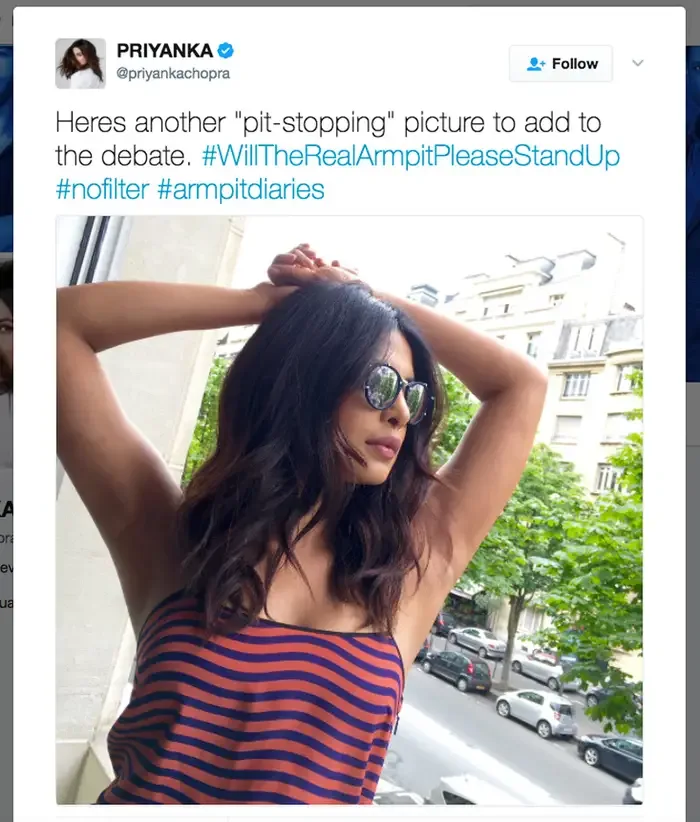 #11: Brittney Spears Used Photoshop On Her Body To Make It Slimmer In Her "Work B**Ch" Music Video
This is a snap of the well-known yet energetic musician Brittney Spears who made headlines after photoshopping her physique in her 2016's music video.
#12: The Time When Selena Gomez's Makeup Artist Used The Tool To Make Her Hair Look Volumized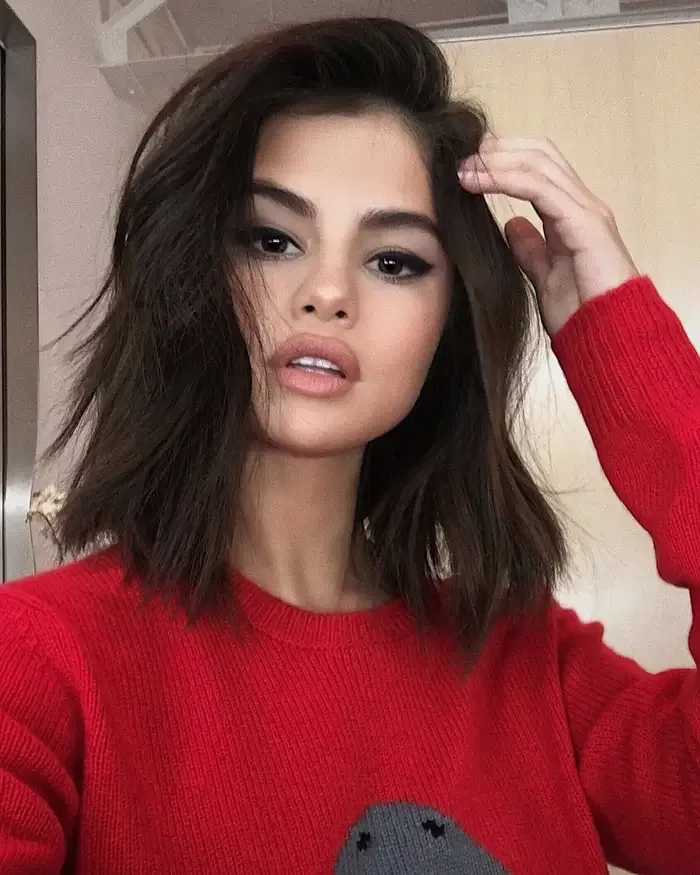 A point to be noted! Scroll down and spot the spot where they used photoshop near her right side hair:
#13: Harper's Bazaar Star- Gwyneth Paltrow Used Photoshop In One Of Her Shoot's Snap To Make Her Legs Appear Slimmer
In the below-attached photo, her leg placement doesn't seem right. Maybe it's because of the photoshop that she used to make her legs slimmer. Have a look and tell us what you think:
#14: When Demi Moore's Hips Sides Did Not Match Her Thighs In Her Photoshoot For 'W Magazine'
Doesn't Moore's snap for this cover photo seem a bit off? If not, check out the given snap and discover how her hip's sides did not match her thighs accordingly.
#15: Andy Roddick Fans Spotted Him Using Photoshop On His Arms For 2007's Men's Fitness Shoot
Even the tennis player himself didn't recognize why the magazine owner made his standard arm type into a big one. Spot the difference:
#16: When The Editing Team Of "Pretty Little Liars" Used Too Much Photoshop And Made Two Of Its Stars Look Quite Weird
Well! After the actresses discovered what the editing team did to their appearances, they came out and told the media themselves that it was all photoshopped.
#17: This Time, The Same Show Missed A Leg Of Sasha
Here's a snap of a photoshopped cover by "Pretty Little Liars," where she forgot to add Sasha's leg in the image properly.
#18: Prince William Completed His Hairline In The Shoot For Hello! Magazine
In this photoshop case, the Hello! Magazine tried fixing Prince William's hairline, but later, they ended up getting caught by the public.
#19: When Kristen Stewert Forearm Didn't Get The Chance To Get Photoshopped Completely
Take a closer look at the given picture below and discover how Glamour Magazine didn't photoshop Kristen Stewert's forearm nicely.
#20: Faith Hill Left Arm's Photoshop Messed Up The Whole Look
If you take a closer look at her right arm first, you will discover how thin it is as compared to her left arm, which seems quite wider and big.
#21: Drew Barrymore Left Hip Gone Missing While Doing Photoshop Her Shoot For InStyle Cover
In this image, the editing team of InStyle magazine forgot to perform a complete photoshop process and missed Drew Barrymore.
#22: When Sarah Jessica Parker Photoshopped Her Facial Skin And Made It Appear Clear
In this photoshop case, Sarah Jessica Parker used photoshop in her Harper's Bazaar China shoot to make her skin look more flawless than usual.
#23: Kelly Clarkson Used Photoshop To Make Her Body Physique Look Slimmer
Take a look at the attached picture of how Kelly's physique actually looks and then discover the photoshopped part in the above-given snap.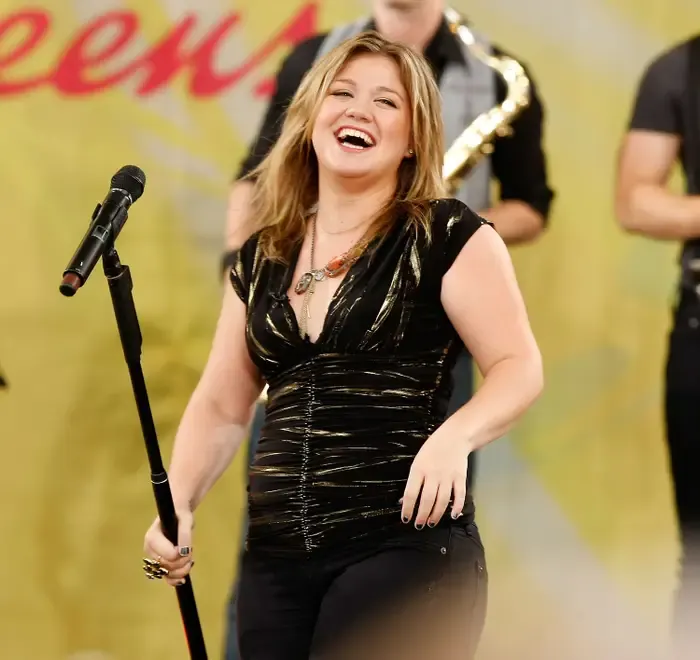 #24: When TV Guide Photoshopped Oprah Winfrey's Arms And Legs Without Her Permission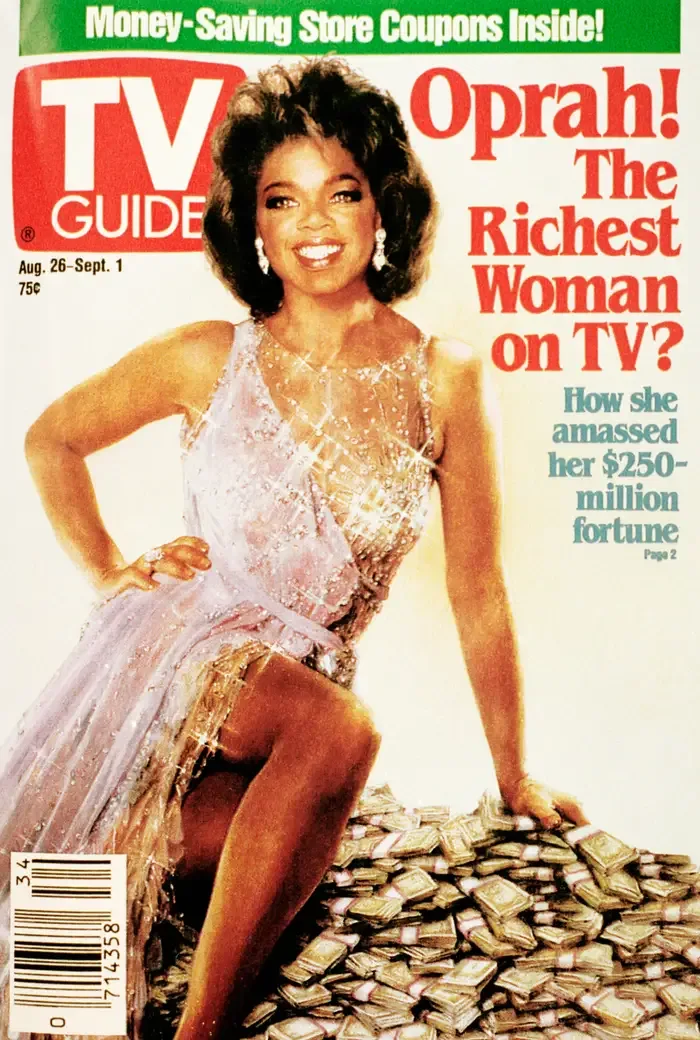 Here's a picture from Oprah Winfrey's 1989's photoshoot with TV Guide, where the editing team photoshopped her legs and arms without her permission.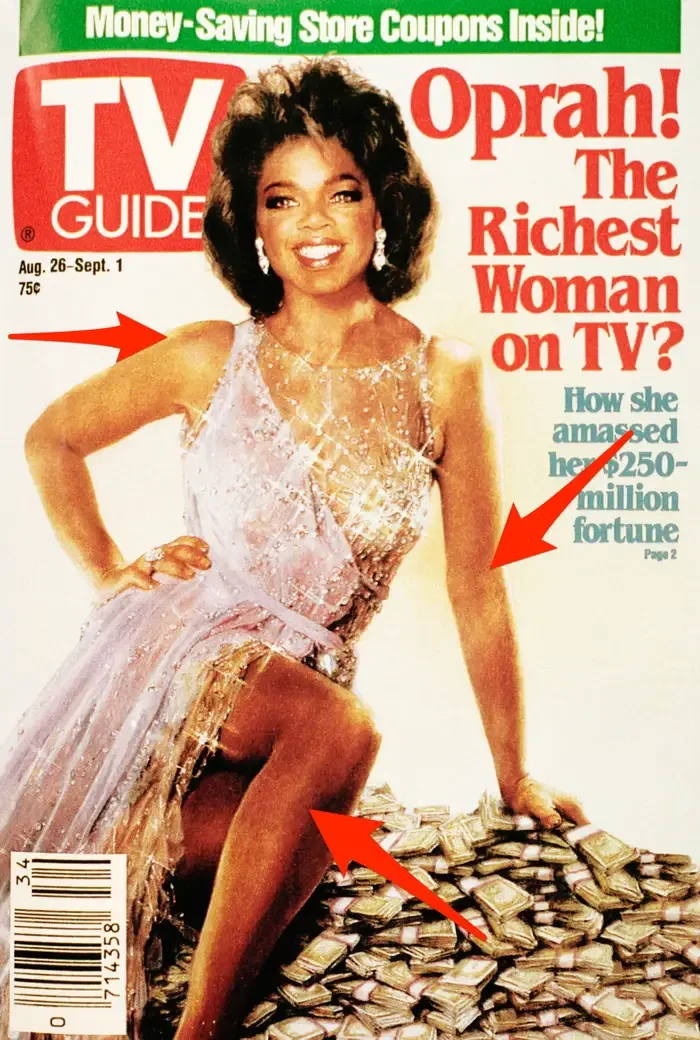 #25: In 1994, Time Magazine made O.J. Simpson Skin Appear Darker Than He Has With The Help Of Photoshop
Back in 1994, when O.J. Simpson was arrested for murdering his wives, Time Magazine featured his jail snap but used photoshop to make his skin darker than he actually has:
#26: The Door Behind Lindsay Lohan Got Completely Wrapped While Photoshopping Her Back Area
In this snap, just check out how Lindsay's hip side's back door is warped due to photoshopping the picture too much.
#27: Beyonce Got Spotted While Using Photoshop To Make Her Inner Thighs Appear Thinner By Erasing The Whole Snap Out Of It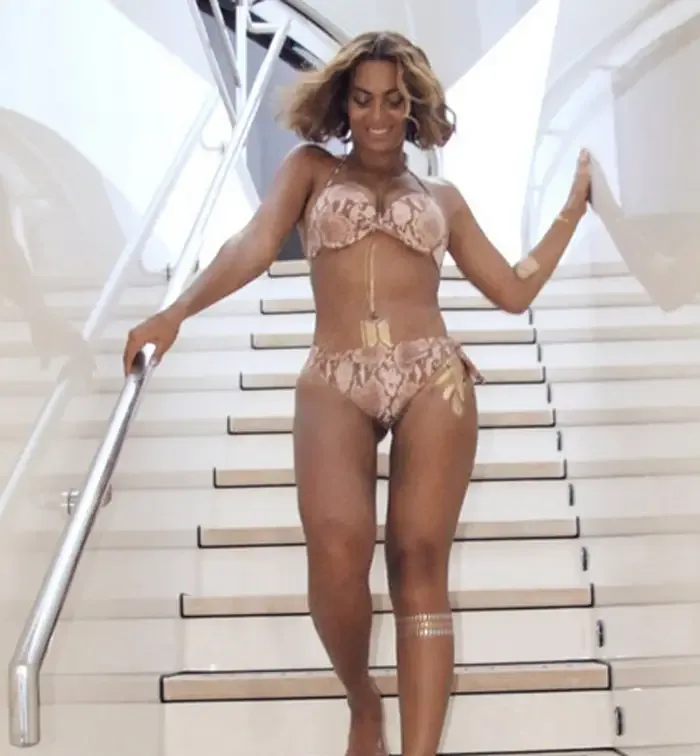 Take a brief look at the leftover stare between Beyonce's thighs. Maybe she did this to make them appear thinner!
#28: Ariana Grande Bizarrely Got Photoshopped In Her Shoot For Her Album "Focus"
Take a look at Ariana Grande's right hand carefully. Doesn't her bizarrely look so expanded? It's definitely photoshop.
#29: Model Martha Hunt's Arm Is Definitely Photoshopped Here
Here's a picture of Martha Hunt alongside a Victoria's Secret model. Take a look at her left arm, and spot the unknown piece of someone else's elbow.
#30: Taylor Swift's Curved Background Feature Got A Lot Attention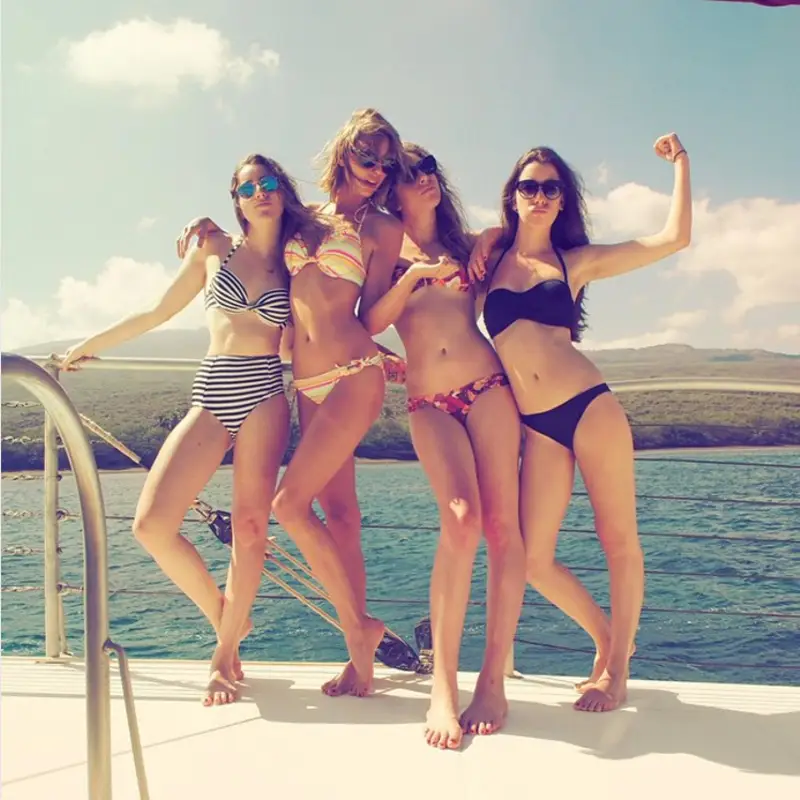 In this case, the American singer and songwriter Taylor Swift's curved background feature got a lot of attention from the audience. It seems like she was trying to cover something. NO?
#31: Jordyn Woods Uploaded A Snap With Her Buddie Kylie Jenner In 2017! Doesn't The Carpet Between Her Thighs Appear A Bit, Curvey?
Likewise to Beyonce's case, Jordyn really tried to make her inner thighs look slimmer.
#32: Kris Jenner Used Photoshop To Make Gordon's Eyes Lifted, But Later Dropped The Real Image On Her Social Media
Mama Jenner has also been called out for using Photoshop when she lifted Gordon's eyes.
#33: When John Meyer Made Their Skin Look Clear Using Photoshop
Well, this selfie was meant to be a joke! Their skin is never that flawless, right?
#34: Grazia UK Photoshopped Lupita Nyong Face Completely!
Lupita's face was messed up, and the model wasn't satisfied with her look. Have a look at her original pictures: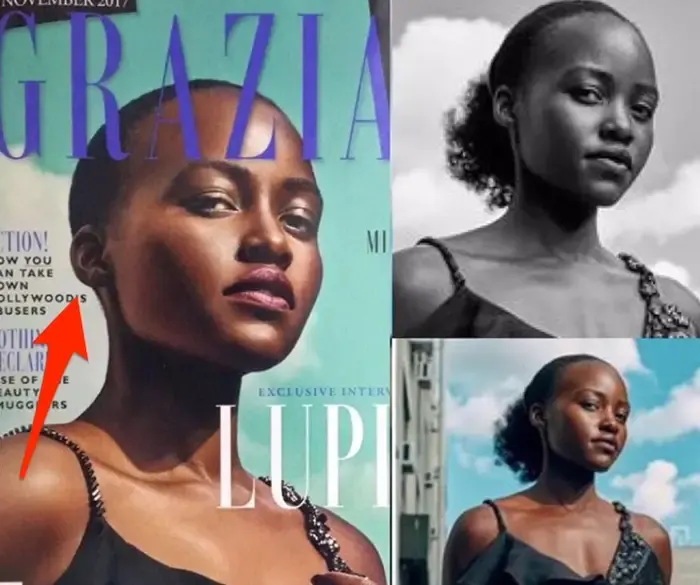 #35: When London's Evening Standard Magazine Chopped Off Solange Knowles Hair Using Photoshoot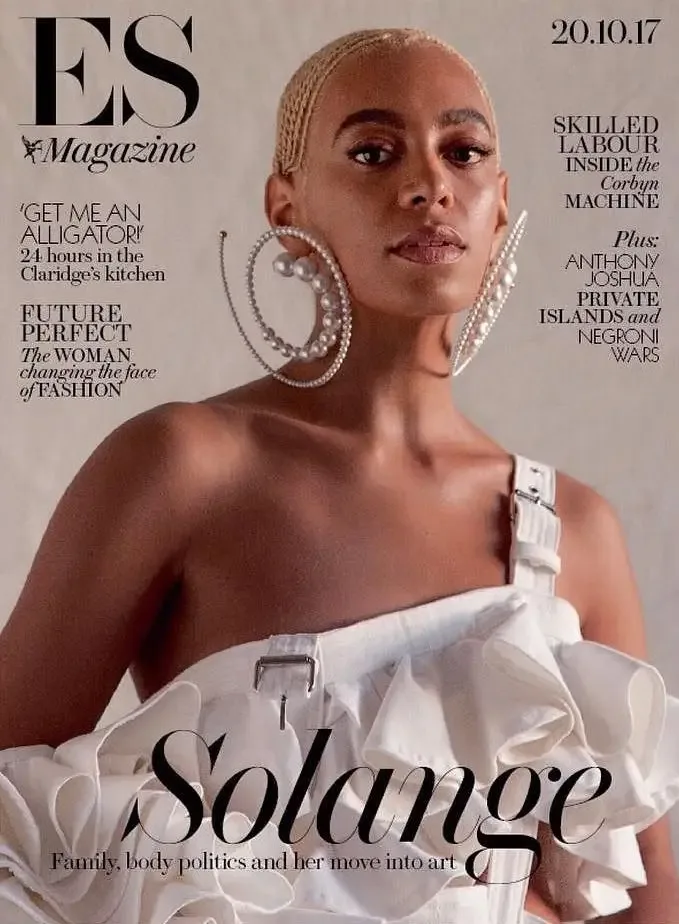 After taking a look at the real pictures, we discovered the awful way London's Evening Standard Magazine chopped off Knowles' hair from their cover.
#36: The Time When Oprah Had Three Hands Using Photoshoot
Review the given picture below and see how Vanity Fair added another hand to Oprah Winfrey in just a process of the photoshoot.
#37: Burberry Ad Missed To Add Emma Watson's Right Leg In A 2010's Photoshoot
There was definitely a problem in this photoshoot. After reviewing it a bit, we discovered that Burberry Ad missed adding Emma's right leg! Have a look:
#38: When Model Filpa Hamilton Got Spotted Using Body Thinner Effect By Photoshop
It's pretty obvious that Hamilton used Photoshop to make her physique look thinner. Compare both images and find it out yourself.
#39: Elizabeth Olsen Didn't Recognize Herself After Marvel Studios Photoshopped Her Face In The Film Cover
In 2018, on the cover of the "Empire" film, Olsen refused to recognize herself for the excessive use of photoshop by the Marvel studios. She captioned her now-deleted Instagram post, "Does This Look Like Me?"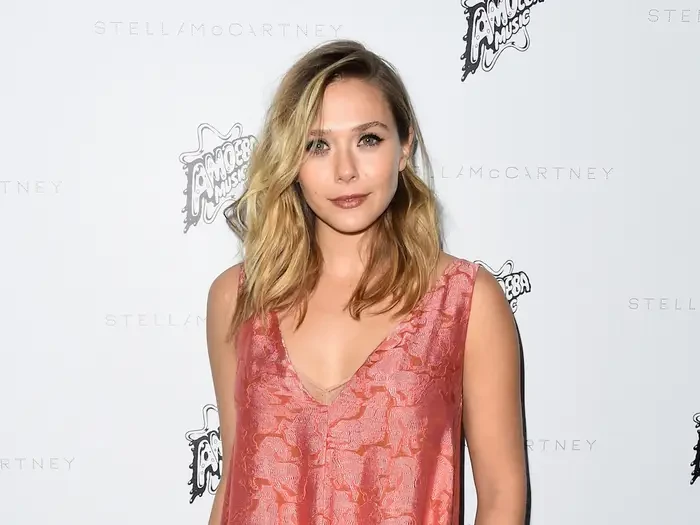 #40: Kim Kardashian Used Photoshop To Make Her Thighs In Shape
The entire world – except Kim – looks wobbly. Maybe she did this using photoshop to make her thighs look in shape again.
#41: Lady Gaga didn't like her 2013 Glamour cover As Her Face Looked Airbrushed.
It was a common Photoshop technique that she was having trouble with. "Fight back against the forces that make you feel like you're not beautiful," she told Glamour's "Woman of the Year" awards.

#42. In GQ UK Cover, Kate Winslet's Legs' Size Were Totally Changed.
It was not the first time Kate Winslet had complained about her GQ UK cover; Winslet downgraded it Hello! Magazine interview in February 2003.

#43: It Looks Like Jake Paul's Muscles Are Transparent In A Photo Of Him Flexing Before A Boxing Match.
Jake Paul posted several shirtless photos of himself before his boxing match with fellow YouTube celebrity KSI, but this one seems off, as his shoulder muscles are much smaller.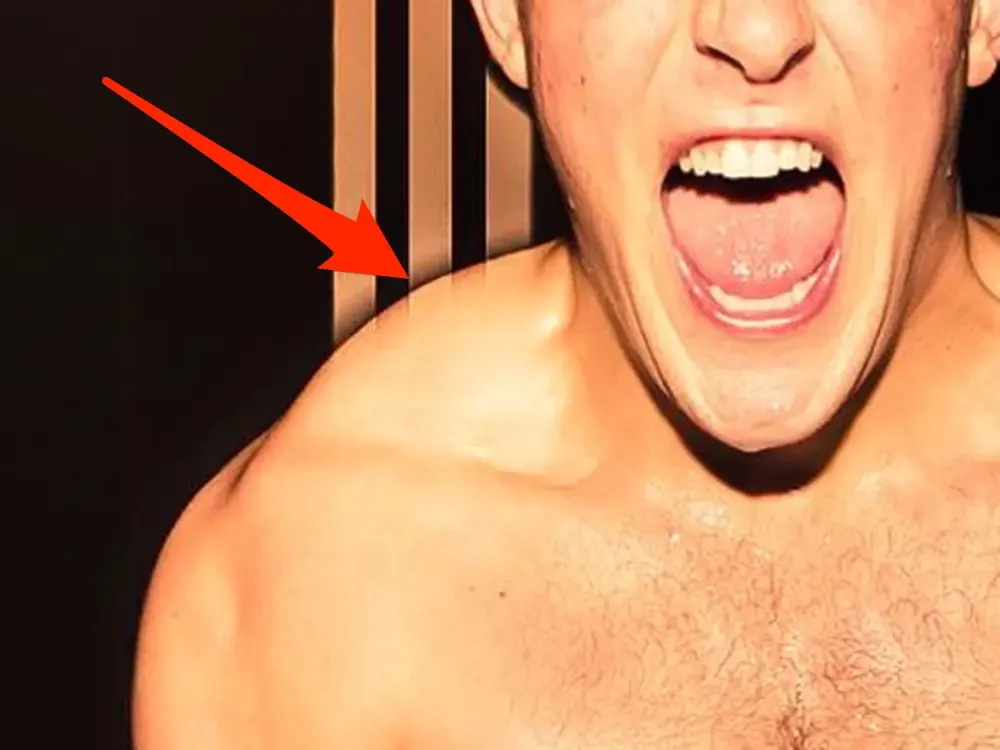 #44: There's Something Wrong With Brad Pitt And Leonardo DiCaprio's Necks In This "Once Upon a Time In Hollywood" Promo Shot.
As part of its August 2018 Instagram upload, Sony pictured Brad Pitt and Leonardo DiCaprio dressed as 1970s-era actors in Quentin Tarantino's "Once Upon a Time in Hollywood." However, Sony uploaded the incorrect version. According to Page Six, anyone with the right software could see the image's edit history, which showed that both of their necks had been altered. Pitt's wrinkles were removed, and DiCaprio usually has a larger chin.
#45: The Poster For "Once Upon a Time in Hollywood" Continues To Be Problematic – Brad Pitt Still Looks Out Of Place.
In March, Sony officially released the main poster for the movie. Well! DiCaprio also posted it on his own Instagram profile. And then, fans ridiculed the poster for its amateur design, likening it to signs for romantic wits like "How to Lose a Guy in 10 Days."
There is a lot of editing going on in Brad Pitt's look in the poster. Critics say his face appears waxy; there are inconsistent shadows around his neck and on his Hawaiian shirt, which make it look like they were passed on from somewhere else, just like the earlier image Sony released.

#46: A Calvin Klein Ad Featuring Kourtney Kardashian In August Got People Talking. Some Said It Looked Too Thin To Be Real, But Calvin Blamed The Lighting.

The KardashianXJenner clan does a ton of ads with the undergarments brand, but there's absolutely something wrong about this one. But according to Calvin Klein, the result is a mixture of poor lighting and low-quality social media images. The daylight is making part of Kardashian's arm lamp enough to merge in with the zone, and the company told INSIDER.

#47: Some People Thought That Kylie Jenner Photoshopped Her Daughter's Ear

A photo of Kylie Jenner and her daughter Stormi was posted on Instagram in May, But some viewers noticed a warped wall behind Stormy's left ear, while others thought Jenner had edited her arm.
#48: Lili Reinhart's Body Fetched Down On The Cosmopolitan Philippines Instagram Page, But She Wasn't Happy About It.

Cosmopolitan's Philippines edition featured a photo of Lili Reinhart with her skin from the mid was showing. It was revealed via Reinhart's Instagram story that her body was altered to look slimmer. She further said that it is sad to mistakenly represent my real-self.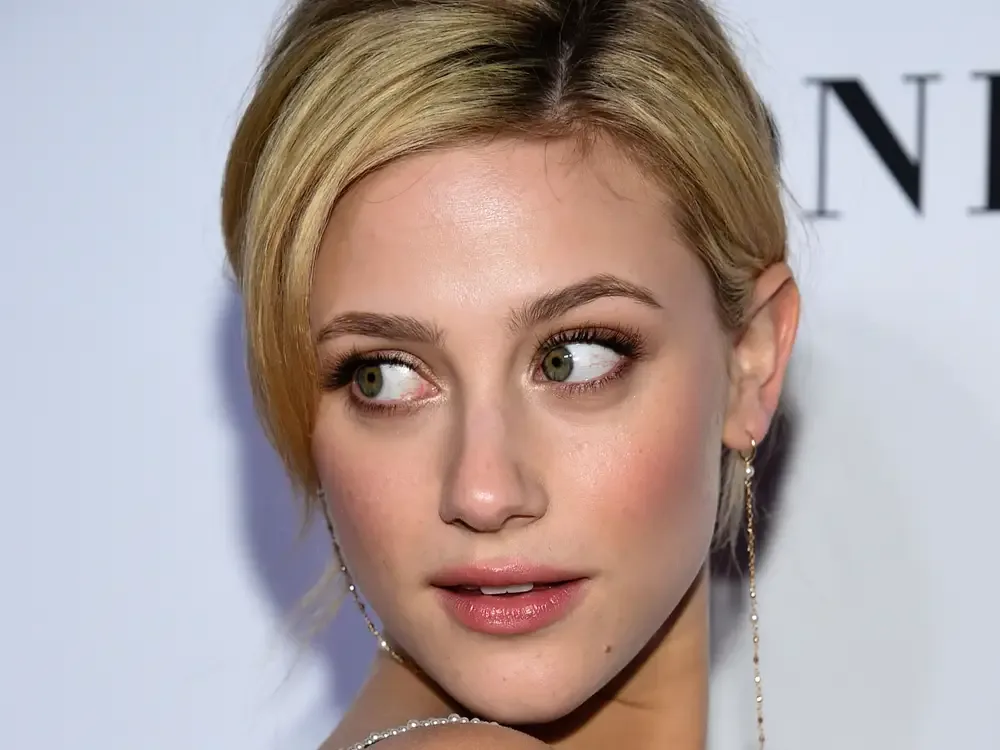 #49: A Slimmed-Down Version Of The Photo Was Posted On The Cosmopolitan Philippines Instagram Account For Her Co-Star Camila Mendes
In the American edition, Mendes appeared on the cover. Instead of recycling the image from the American magazine's cover, the Cosmopolitan Philippines account posted a slimmed-down version.
A post featuring Reinhart and Mendes on Instagram has since been deleted after Mendes criticized it.

#50: According To Some People, Kim Kardashian Didn't Look Like Herself In A Photo She Posted On Instagram In October.

It was believed Kardashian West was Photoshopped so much, especially her lower half, that she no longer resembled herself in the photo taken by David LaChapelle for her "Flashing Lights" collection.
Apparently poked fun at the ad, Kourtney Kardashian shared a photo of herself and Kim with drastic Photoshopping.
#51: The Thumb of Khloé Kardashian Seems To Be Abnormal, As Well As Her Airbrushed Hair.
It appeared that Kardashian's left thumb had been awkwardly reprised, so it looked like she had two thumbs next to each other when she posted this photo in January. She blamed an unspecified "glitch app" for her abnormal thumb and attacked those who pointed it out.

#52: A Photo of Kourtney Kardashian was posted to Instagram in March, Where The Model's Body is Badly Frittered
According to BuzzFeed News, Kardashian's body in the image appears seriously distorted. She seems to have drifted off in the bathtub, with her left leg ending up well below the rest of her body. Her right arm looks somewhat slimmed down, with its thumb like it was cut off. In addition, her face appears to be pasted on from a completely different photo. Check the original picture to spot the differences.
#53: Khloé's Instagram Photo Also Showed Her Body Bobbled (She Got Some Extra Fingers)

During Diana Ross's 75th birthday party in April, Kardashian posted photos of her outfit. It has been noticed that she used some kind of filter effect that seemed to imitate some of her fingers.

#54: Katy Perry's Appearance On The Rolling Stone Cover In August 2010, Pre-Photoshopped To Make Her Look Smoother
Rolling Stone criticized her body changes. The skin on Perry's thighs had been thinned, her hands had been modified, and several moles had been removed. Below is the pre-photoshopped version that got featured on Tumblr.
Summing Up!
So, these were the 54 famous personalities from different industries that were caught by fans while using Photoshop. These celebrities included Kylie Jenner, Kim Kardashian, and many other stars you once idolized for their "PHOTOSHOPPED SNAPS."
What's your take on these celebrity photoshop fails of all time? Share with us in the comments below.