At Wealthy Celebrity, our dedicated team aims to please our visitors with all things published on our website. Let us introduce our valuable team members: –
---
Hassan Saleem, Co-founder & Editor-in-Chief
Hassan Saleem is the Editor-in-Chief and Co-Founder of the Wealthy Celebrity website. He is known for his industry knowledge and aptitude to break the news wherever it happens. For Graphics and Blogging, Hassan has a fierce passion.
He is the website's executive content Critic, having previously reviewed many articles to provide excellent user readability with crystal clear information and vivid graphics. He is always proactive to ensure the selection and curation of the site's content. Hassan's favorite billionaire is Michael Oher.
Hassan's Quote:
"If you want to get to the good, you have to go through the bad. For a designer, the key to great ideas is not just having them, but creatively executing them".
---
Asad Hanif, Co-founder & Executive Editor
Asad Hanif is an Executive Editor, SEO/SMO expert, Content Creator, and Co-Founder of WealthyCelebrity.com. He has always been concerned about fulfilling a need for a reliable and authentic online source that delivers precise information regarding celebrity biographies, entertainment buzz, and net worth.
He achieved the goal with an entrepreneurial mindset and is currently participating in the coverage as editor and strategist of the content. His overall responsibility is to streamline all the practices governing the selection process for the website. His favorite billionaire is Matt Kaplan.
Asad's Quote:
"There are so many things out there to explore for you! Always strive to be better and let others grow with you. Do not just spend your life, live it fully to do something remarkable"
---
Anastasia is a professional writer covering business, technology, entertainment, E-commerce, and lifestyle. She spent 6 years covering the entertainment industry.
She has worked for different well-known companies and has helped them improve organic search ranking by turning data and insights into the intent-based copy. Anastasia's favorite celebrity is Wilbur Soot.
Anastasia's Quote:
"Writing isn't about using hard vocabulary to impress. It is about impressively using simple words. Trust me; easy reading comes from damn hard writing".
---
Matt Richardson is an entertainment lover and social media junkie who has been a part of WealthyCelebrity.com for a long time now. He is also a certified marketing strategist who also holds an incredible writing passion and obsession with the star world urges him to write about the world of entertainment and Black and White TV.
He can usually be seen lying on his Sofa listening to K-pop, watching dog videos, or scrolling on Instagram when he is not writing. His favorite influencer is Megan Nutt.
Matt's Favorite Quote:
"Kill them with success and bury them with a smile." – Usain Bolt
---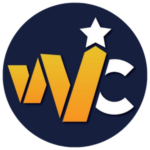 Elaine Finch is an entertainment author at WealthyCelebrity.com who values a diverse taste in melody, films, and TV shows. She doesn't believe in love at first sight, but she loves falling for unexplored ambiance and sizzling stars waving at her through their acts and talents.
When she's not composing, she is usually seen reading sci-fi journals, cooking Alfredo pasta, playing piano, and trying to uncover the best cafés near her. Elaine's favorite basketball player is Austin McBroom.
Elaine's Favorite Quote:
"Education is the most powerful weapon which you can use to change the world." – Nelson Mandela
---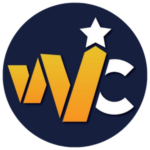 Natalie Holt is a news content writer and social media fanatic who loves to speculate the hallmarks of entertainment trends and stories like a detective. A coffee buff with an addiction to books and movies, she would like to describe herself as a spree who loves to jot down the rising star's biography.
When she's not doing her writing job, she's lost in reviewing hit movies, consuming coffee between aviation, or dragging herself to the bed for slumber. Her favorite politician is Mike Pence.
Natalie's Favorite Quote:
"You don't know about real loss, 'cause it only occurs when you've loved something more than you love yourself." – Robin Williams
---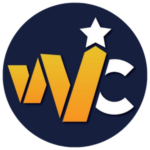 Emily Warner is a Marketing Rockstar, News Grabber, and Showbiz/TV writer at Wealthy Celebrity who is obsessed with the candid environs of the entertainment world. You can call her a Midnight Owl who does not sleep and consume coffee beans till the dawn hits and ideas click on her mind.
She usually loves to spend time fetching buzz and celebrities' lifestyle stories. When she's not writing, you can see her listening to jazz music, rehearsing prom, and traveling to unexplored places. Emily's favorite celebrity is Lisa Pemberton.
Emily's Favorite Quote:
"Have enough courage to trust love one more time and always one more time." – Maya Angelou
---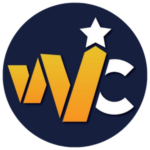 Hadiqa Mehwish is a Senior entertainment news writer at the Wealthy Celebrity website. She is responsible for putting together the weekly magazine and breaking biographies of the hot megastars daily.
A lover of being alfresco, she loves writing famous quotes founded on different ambiances and personalities. You can find her with a coffee mug writing about top celebrities when she is not up with quotes. Hadiqa's favorite YouTuber is Ryan Trahan.
Hadiqa's Favorite Quote:
"You have to fight to reach your dream. You have to sacrifice and work hard for it." – Lionel Messi
---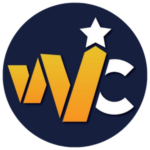 Jessica Stevens is an entertainment writer, editor, crawler, and vibrant fiction fanatic. She lives in the core of movies, television, and the celebrity world. Without editing, documenting, and swinging social media stars and black-white TV legends, her life would be preliminary.
When you don't see her typing stardom, you will usually find her in a car traveling on the hills of Pixar. Yeah! She is lost in her convivial wanderlust. Jessica's favorite YouTuber is Hassan Campbell.
Jessica's Favorite Quote:
"No need to hurry. No need to sparkle. No need to be anybody but oneself." – Virginia Woolf
---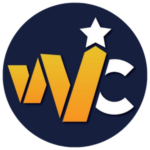 Rabya Atif is a senior entertainment news writer at the Wealthy Celebrity website. Celebrities' lifestyles and net worths pretty much inspire her. Rabya has studied celebrities' careers, biographies, lifestyles, and net worths for over four years. She is the face behind most of the net worth profiles – presented on the Wealthy Celebrity website.
When you don't find her writing about celebrities, you will find her working on legends' memoirs. Rabya's favorite celebrity is Sanaa Saleh.
Rabya's Favorite Quote:
"The biggest risk is not taking any risk." – Mark Zuckerberg
---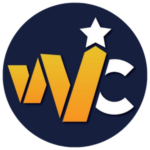 Rehma Aqil got a biased start as a digital nomad and took her passion for writing until she won a spot in the world of celebrities and entertainment. She is a dedicated writer on the Wealthy Celebrity website who loves digging deeper into the star's planet and learning about the shimmery land and luxurious life cores.
She also occasionally writes about films and music. Besides, she loves to read fiction books and watch Disney shows when she's not writing. Rehma's favorite basketball player is Yekaterina Lisina.
Rehma's Favorite Quote:
"Failure is not an option. Everyone has to succeed." – Arnold Schwarzenegger
---
Gabriel Tapang, Owner & Writer
Gabriel Tapang is the owner of the Wealthy Celebrity website. He has always been engrossed with the study of fascinating people and believes that spreading awareness of their stories can help ignite passions in others who may not yet fully know themselves.
He is a father, husband, and life long 9-to-5 grinder who is dedicated to the cult of Crossfit and listening to self-help audiobooks when he is not writing. Gabriel is inspired by the life of Tony Robbins. He does not understand politics.
Gabriel's Favorite Quote:
"We have two lives; the second begins when we realize we only have one." – Confucius