The world's richest Pastors have built wealthy luxurious empires since they are worth millions and millions of dollars. They usually live in multi-million lodges, fly their own private jets, and drive expensive cars. They lead to huge congregations and television their sermons. Mostly they acquire their fortune from the funds that are raised from various services. Some of them also run their own side businesses and generate great revenues.
World's Richest Pastors (Updated March 2023)
A lot of people wonder about the net worth of these Pastors. So here is a list of the top 10 richest Pastors of the world along with their brief introductions.
| Pastors | Net Worth |
| --- | --- |
| Kenneth Copeland | $760 Million |
| David Oyedepo | $150 Million |
| Bishop Thomas Dexter Jakes | $147 Million |
| Ayo Oritsejafor | $120 Million |
| Pat Robertson | $100 Million |
| Benny Hinn | $60 Million |
| Chris Oyakhilome | $50 Million |
| Joel Osteen | $40 Million |
| Pastor Enoch Adeboye | $39 Million |
| Creflo Dollar | $27 million |
| Last Updated | 2022 |
1. Kenneth Copeland
(Net Worth: $760 Million)
Kenneth Max Copeland is known as an author and a televangelist from America. He is associated with the Charismatic Movement. Copeland founded the Kenneth Copeland Ministries in Texas, USA. He runs these Ministries. Being a famous televangelist, he also hosts the televised ministry named "Believers Voice of Victory".
One of the world's richest Pastors, Kenneth Copeland preaches the prosperity gospel. He lives in a lakefront mansion with his wife named Gloria. This is a church-owned mansion and it has an estimated worth of 6 million dollars. He had a dream of becoming a recording artist. He has sold a number of albums throughout his ministry course. Another thing that makes Kenneth Copeland more eminent is, his publications and books.
2. David Oyedepo
(Net Worth: $150 Million)
Bishop David Oyedepo is originally a Nigerian Preacher. He is a Christian author and one of the main founders of a movement in Nigeria called the "Nigerian Christian Charismatic Movement". Also, he founded the "Living Faith World Outreach Ministry". David Oyedepo is the head of the world's largest church "Winner's Chapel". This church has a seating capacity of 50,000.
Since Oyedepo is one of the Nigerian Christian Charismatic movement's main founders, he exerts control on different churches in around 45 nations of Africa as well. Other than Africa, he has control of various churches in Dubai, the UK, and the USA. He is the richest Pastor of Nigeria. He owns four private jets and he has bought properties in England as well as the United States.
3. Bishop Thomas Dexter Jakes
(Net Worth: $147 Million)
Thomas Dexter Jakes is a preacher, movie producer, and writer. Being the best preacher of America, he got featured on TIME Magazine's cover. He is one of the richest Pastors in the world. T.D. Jakes lives in a mansion that has a worth of about $1,700,000.
He leads a megachurch that is named "The Potter's House". It is a non-denominational church and is based in Texas. T.D. Jakes is a millionaire as he gets his congregation's support and earns through his gospel music. Also, he sells a great number of books that he has written by himself.
4. Ayo Oritsejafor
(Net Worth: $120 Million)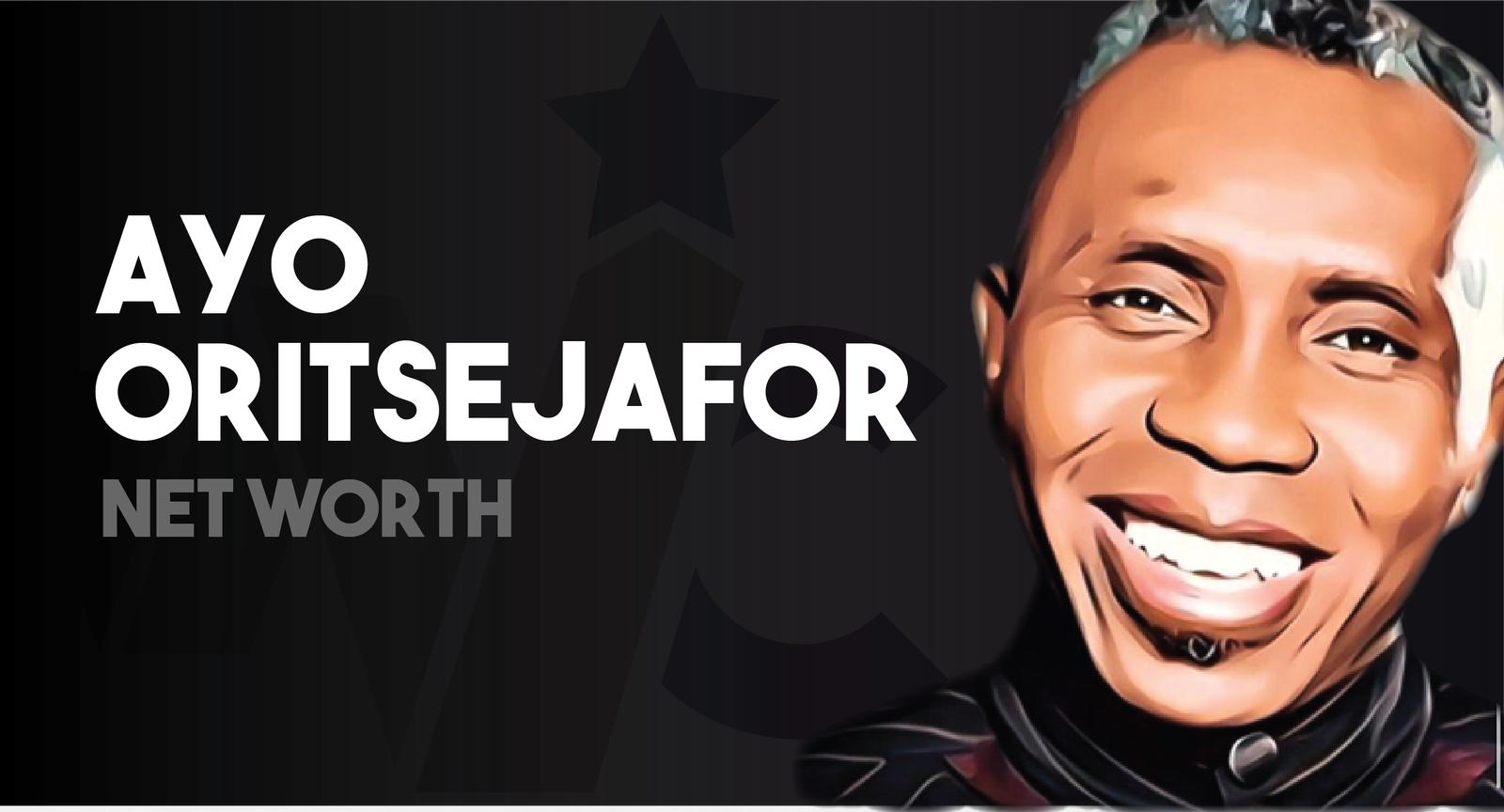 Ayodele Joseph Oritsegbubemi Oritsejafor is commonly referred to as "Papa Ayo Oritsejafor". He is the founder of a popular church in Nigeria named "Word of Life Bible Church". He remained the "Pentecostal Fellowship of Nigeria's" National President for five years. Oritsejafor also worked with the Christian Association of Nigeria, being an elected President. People consider the Christian Association of Nigeria as the top office for Christians.
Furthermore, Papa Ayo Oritsejafor is the owner of the media conglomerate of the African Broadcasting Network. It is basically an international satellite TV station for Christians. Currently, people from around 75 countries watch this TV station throughout the globe. People can also watch it online through WebTV.
5. Pat Robertson
(Net Worth: $100 Million)
Mr. Pat Robertson is a well-known and one of the richest Pastors in the world. He is an American Pastor and belongs to Virginia. The Christian Broadcasting Network is Pat Robertson's establishment. He established this network in the year 1960. This network broadcasts around seven hundred club programs. Interestingly, Robertson hosts these club programs.
Moreover, Pat Robertson is the founder and CEO of Regent University. This Pastor always contributed in establishing organizations that promote conservative ideals in Christianity. The American Center for Law & Justice is another establishment of Pat Robertson.
6. Benny Hinn
(Net Worth: $60 Million)
Benny Hinn was born in Israel on December 03, 1952. He is famous for his miracle healing crusades. The crusades were usually held in stadiums of large cities. People also watched his live television transmissions.
He was so determined about healing. This led Benny Hinn to the healing service of Kathryn Kuhlman in Pittsburgh. Kathryn influenced his life significantly as a preacher. Benny Hinn is the founder of Orlando Christian Center. Later on, he started claiming himself to be the only conduit for God if someone wanted to heal. Hinn is also a writer and a host for different TV programs.
7. Chris Oyakhilome
(Net Worth: $50 Million)
Chris Oyakhilome is the founder of Believers' Love world Ministries. Some people call these ministries Christ Embassy. Chris Oyakhilome is a charismatic preacher. His church has a net worth of almost $50 million.
People admire him as he performs miracles. Likewise, he is also popular for running a variety of branches including Healing School in his ministry. Therefore, he has a large number of members in his church exceeding 40,000. Chris Oyakhilome is not only a preacher but a businessman as well. He has been usually investing in real estate, TV stations, hotels, and magazines.
8. Joel Osteen
(Net Worth: $40 Million)
Joel Osteen is a famous Pastor of the "Protestant organization Lakewood Church" (Texas). He leads a church in the US that is based on the biggest protestant. Joel Osteen is also one of the bestselling authors in the NY Times. Furthermore, he is the founder of a TV program that airs Joel's sermons. This Pastor mostly teaches about love and its power. He also talks about prosperity. The net worth of his home is more than ten million dollars.
Also Read: Joel Osteen Quotes
9. Pastor Enoch Adeboye
(Net Worth: $39 Million)
He was a Pastor in the "Redeemed Christian Church of God" in the year 1977. Later on, Adeboye got the position of General Overseer. This church has more than 18,000 branches throughout the country of Nigeria. Internationally it has 196 branches.
People also call Pastor Enoch Adeboye Daddy GO. He is a Math professor too. He is one of the richest Pastors in the world. Enoch Adeboye has his own private jet.
10. Creflo Dollar
(Net Worth: $27 million)
He is a Bible teacher from America. He is also a Pastor. Creflo Dollar founded the "World Changers Church International". He also heads the "Creflo Dollar Ministerial Association".
People know him for guiding a congregation of around 30,000 individuals. Like others, this Pastor also has a lavish lifestyle. He has extraordinary mansions to live in. Dollar owns a private jet and two Rolls Royce.
Other than the above-mentioned Pastors, there are lots of more. All these pastors are living luxurious lives and they have bought enough properties to enjoy a good lifestyle. Most of these Pastors are running their side businesses to earn enough money.