The Grown Ups cast was a star-studded ensemble that we may never see together in this franchise again. Grown Ups (2010) and the sequel, Grown Ups 2 (2013) is an American comedy series directed by Dennis Dugan and co-produced by Adam Sandler – who also starred in the film. Although the IMDB and Rotten Tomatoes ratings left much to be desired (11% and 8% respectively) both movies were highly rated by the Google community (86% and 85% respectively). There has been speculation of the release of the 3rd movie of the series but given the last release was almost ten years ago and that it appears Adam Sandler fans would be more interested in a continuation of the more popular Happy Gilmore or Billy Madison series, it is not likely.
Nevertheless, this all-star cast, with a combined net worth of upwards of $810 million, would undoubtedly make headlines if put together for a sequel. Continue reading to get more detail and individual net worth info on the entire Grown Ups cast starring Kevin James, Chris Rock, Tim Meadows, David Spade, Salma Hayek, Maria Bello, Maya Rudolph, Steve Buscemi, Rob Schneider, and Nick Swardson.
| | |
| --- | --- |
| Rating | PG-13 |
| Genre | Comedy |
| Original Language | English |
| Director | Dennis Dugan |
| Producer | Adam Sandler, Jack Giarraputo |
| Writer | Adam Sandler, Fred Wolf |
| Box Office (Gross USA) | $162.0M |
| Runtime | 1h 42m |
| Distributor | Sony Pictures Entertainment |
Grown Ups Cast Net Worth And Roles
The premise of the first movie released in 2010 has each member of the Grown Ups cast living separate lives since playing for the same basketball team at school. When their former coach passes away, they are all united at the funeral. Three years later, the entire Grown Ups cast is brought back for Grown Ups 2, which has Lenny Feder (Adam Sandler), returning to his hometown to be amongst old friends, only to find out that not much has changed since the old days.
One can only guess the production budget of a return of a cast of this caliber. See below for how much each of the main Grown Ups cast members is currently worth and their summarized bios.
Sr#
Cast
Occupation
Net Worth
1
Adam Sandler
Comedian
Actor
Host
$420 Million
2
Chris Rock
Actor
Comedian
Producer
Director
$100 Million
3
Salma Hayek
Actress
Producer
$85 Million
4
Kevin James
Comedian
Actor
$85 Million
5
David Spade
Comedian
Actor
Host
Writer
$60 Million
6
Steve Buscemi
Actor
Producer
$35 million
7
Tim Meadows
Actor
Comedian
$3 Million
8
Rob Schneider
Actor
Screenwriter
Comedian
$12 Million
9
Maria Bello
Actress
Writer
$12 Million
10
Maya Rudolph
Actress
Comedian
Singer
$4 Million
11
Last Updated
2023
Adam Sandler
($420 Million)
Adam Sandler is the focal point in Grown Ups. By profession, he is a multi-talented stand-up comedian, actor, musician, and producer who is famous for his comedy hit movies such as 'Billy Madison' (1995), 'Happy Gilmore' (1996), and 'The Waterboy' (1996).
Currently, he is in the middle of three projects with an anticipated release date of later this year in 2023, including the sequel to 'Murder Mystery' with Jennifer Aniston. Reportedly, his estimated net worth is around $420 million.
Chris Rock
($100 Million)
Chris Rock is 'Kurt' the second lead character in the Grown Ups cast. He plays the role of a stay-at-home dad.
IRL is an A-list comedian who recently shot up in trending google searches when he was slapped by Will Smith at the 94th Academy Awards on March 27, 2022, for poking fun at Jada Smith. Interestingly, he is also the co-director and co-producer of the Grown Ups series.
He is also famous for being a part of several self-produced and directed films, such as 'Spiral' and 'Everybody Hates Chris.' He remains in the social media spotlight because of his yearly stand up comedy tours. With regard to his earnings, his estimated net worth is around $100 million.
Salma Hayek
($85 Million)
Salma Hayek plays the role of Roxanne in the Grown Ups cast – the self-starting fashion designer spouse of Lenny Feder. She has gained massive fame for her inspiring role as 'Frida' in 2002 where she was nominated for a Best Actress Academy Award. And if we talk about her profession, she is a professional actress and producer who has an estimated net worth of $85 million.
Kevin James
($85 Million)
The fourth lead character from the Grown Ups cast played the role of Eric Lamonsoff in the film. He got cast as one of the close friends of the lead character Roxanne. He played the role of a shy man who avoids women and club parties.
Unlike the personality he played in Grown Ups, Kevin is another well-known stand-up comedian and actor famous for appearing in sixty different Hollywood films, such as 'The King Of Queens' and 'Kevin Can Wait.' As of now, his estimated net worth is currently around $85 million.
David Spade
($60 Million)
David Spade is another actor and close friend of the main character Adam Sandler that you will often see in Grown Ups. He played the role of Marcus Higgins – a man who falls for women easily, loves to attend club parties, and is more of a slacker. In reality, by profession, he is a stand-up comedian (currently on tour) and actor whose been a mainstay in the industry for 30 years! And according to the official updated reports, his estimated net worth is around $60 million.
Steve Buscemi
($35 Million)
Steve Buscemi plays 'Wiley' – a friend of one of Lenny's rivals. In the first Grown Ups film he helps Marcus (David Spade) to run his cans business but is severely injured in a ziplining accident and ends up in a full body cast. In Grown Ups 2, he is a driver's ed instructor who has regained 40% of the feeling in his body.
By profession, Steve is an American-based actor and film producer famous for producing several Hollywood films, such as 'Miracle Workers' and 'Fargo.' And as of now, his estimated net worth is around $35 million.
Tim Meadows
($3 Million)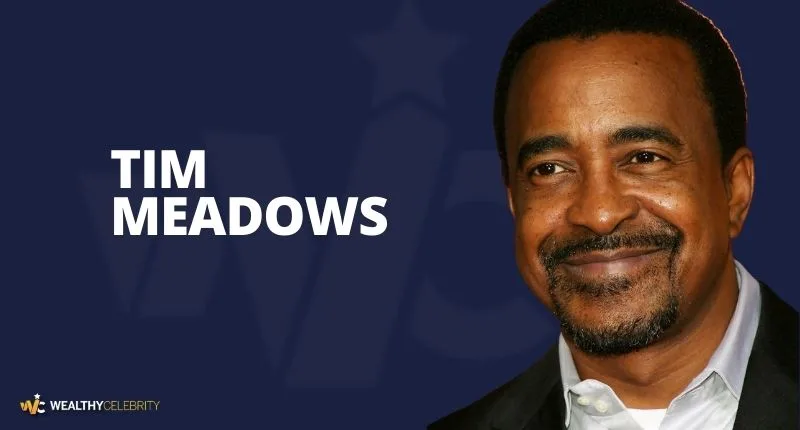 Tim Meadows played Malcolm Fluzoo in the Grown Ups films who has a talent for saying "Whaaaat!" in a very high-pitched and deep voice. He is also a rival of Lenny's due to association and works at a Kmart. By profession, he is an American-based actor, comedian, and host famous for being one of the longest-running cast members on SNL (1991-2000). And according to the latest updated reports, he has an estimated net worth of $3 million.
Rob Schneider
($12 Million)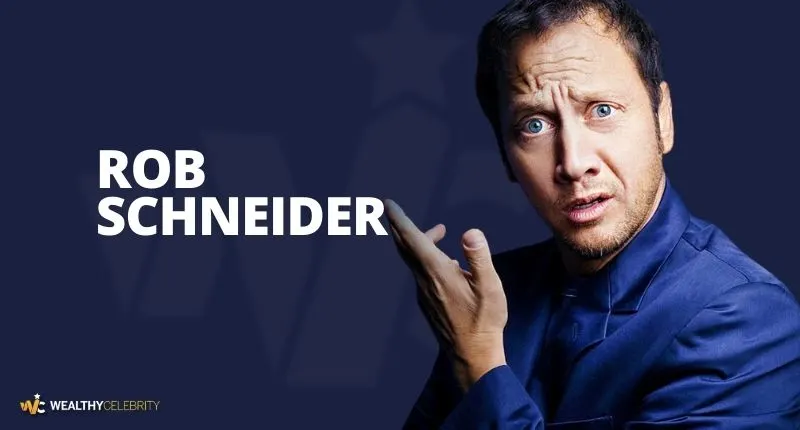 Rob Schneider is an actor, comedian, and close friend of Adam Sandler who got cast in Grown Ups as Rob "Carrot" Hilliard. He is a hippy friend of Lenny's who has been through three marriages. According to his manager's statement, he has an estimated net worth of $12 million.
Maria Bello
($12 Million)
Maria Bello stated (jokingly) that she earns half of her net worth by working in the Grown Ups movie series. Jokes aside, by profession, she is another beautiful American-based professional actress and producer famous for working in many international comedy and action films, such as 'Payback' and 'The Cooler.' Moreover, according to a few reports, her estimated net worth is around $8 million.
Maya Rudolph
($4 Million)
Maya Rudolph played the role of Deanne Mckenzie in Grown Ups (wife of Kurt), and mother to their children Andre (Nadji Jeter) and Charlotte (China Anne McClain). By profession, she is a well-known actress, model, and comedian famous in the Hollywood world for her active presence on her social media accounts. And as of now, her estimated net worth is around $4 million.
Will The Grown Ups Cast Return For Round 3?
Recently, Grown Ups 3 was a big discussion among every fan of this comedy series. But since one of its actors, Adam Sendler, came out and called the Grown Ups 3 an 'undelightful gem', fans should probably not get their hopes up. But as nothing's been officially confirmed by the producers and other cast members, who knows?
The Bottom Line
Both Grown Ups and Grown Ups 2 were comedic masterpieces that grossed $271 million and $247 million, respectively. And as many people have become true fans, it would be a shame not to see this series continue. Although Grown Ups 2 was nominated 9 times in the 2014 'Golden Raspberry Awards' (a parody award show honoring the worst of cinematic failures), numbers don't lie as the budget was only $80 million – effectively netting $167 million.
Frequently Asked Questions
Q: Will Cameron Boyce join the cast of Grown Ups upcoming seasons?
A: As of Forbes, the information about Cameron Boyce joining the Grown Ups upcoming season cast is confirmed.
Q: Is Grown Ups film series worth watching?
A: Yes, you can watch Grown Ups anytime with your family and friends if you are willing to have comedy and drama at the same time.
Q: Where was Grown Ups filmed?
A: According to the official reports, Grown Ups was entirely filed in the United States of America.
Q: Where to watch Grown Ups 2?
A: As of now, you can watch/stream Grown Ups 2 on Sony Liv only, as Netflix and other streaming apps haven't purchased it yet.
Q: When will Grown Ups 3 be released?
A: As of now, there isn't any official news revealed regarding the release date of Grown Ups season 3.
Q: Will Tanner Elle Schneider join Grown Ups in season 3?
A: Yes, as of a few people's statements, Tanner Elle Schneider will show up in the soundtrack of Grown Ups season 3 (if the season will get released).