Alessandra Gucci is a Swiss-based businesswoman, fashion designer, and celebrity kid. She is well-known for being the great-granddaughter of Guccio Gucci – the creator of one of the most iconic and recognizable luxury brands in the world. Following her family heritage, she has made a name for herself in the fashion industry under her AG label, which briefly offered a limited edition set of 99 handbags back in 2008.
| Net Worth | $400 million |
| --- | --- |
| Occupation | Fashion designer and businesswoman |
| Age | 46 years |
| Source of Wealth | Career as a fashion designer and businesswoman |
In this post, we will discuss Alessandra Gucci's net worth, prior life, and controversy that made its way to being portrayed in the 2021 film "House of Gucci" directed by Sir Ridley Scott with a megastar cast consisting of Al Pacino, Jared Leto, Salma Hayek, Adam Driver, and Lady Gaga.
Alessandra Gucci Was Raised Alongside One Sister By A Single Mother
Alessandra Gucci is the eldest daughter of two, born on June 28, 1976, to Patrizia Reggiani and Maurizio Gucci. They raised her alongside one sister named Allegra Gucci (born 5 years later) and were living happily until Patrizia and Maurizio decided to divorce in 1992. As told by Allegra in her tell-all book "Fine Dei Giochi" and expressed in her interview with Vanity Fair, her parents had already separated in 1985, years before the actual divorce was finalized.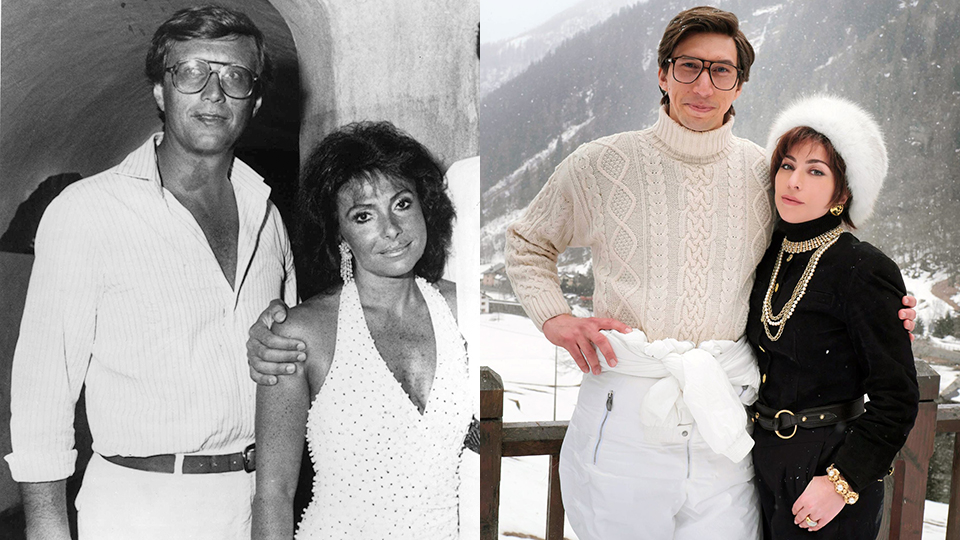 The Murder Of Maurizio Gucci
On the morning of March 27, 1995, Maurizio Gucci (46) is gunned down in Milan at the entrance of his office while he was entering.
After two years of unsuccessful investigations into the murder, an undercover police informant overhears a night porter boasting of having hired the killer of Maurizio. The investigation ultimately leads back to Patrizia who is convicted on November 3, 1998 of instigating the murder of her ex-husband and sentenced to 29 years in prison.
True Tragedy Amid 17 Years of Lies
Perhaps what is most sad about this saga, is that both Alessandra and Allegra spent the next 17 YEARS of their lives defending and supporting their mother because they believed in her innocence. For 17 years, they visited her every Wednesday and Friday in prison and brought her clean clothes, sheets, and her favorite dishes cooked by their grandmother.
Allegra even enrolled in Law School at Milan University to figure out a way to get her mother out of prison.
You see, Patrizia had undergone major brain surgery in 1992 in which doctors had to remove a tumor from her brain which permanently altered her personality and ability to focus. Both Alessandra and Allegra believed that, due to the surgery, their mother could not have been the mastermind behind Maurizio's murder.
Allegra recalls in her emotional interview with Vanity Fair that she and Alessandra fought all those years because they believed in Patrizia's innocence, "only to always discover from television and then from her half-sentences that this was not the case."
Alessandra and Allegra have since completely cut all communication with their mother and Allegra even went so far as to write about her feelings for her in her memoir
"My mother became what she always was. A deadly illiterate in the matter of feelings. Insensitive to anything that is not material and shiny."
Both Alessandra and Allegra even fought in court to stop Patrizia from receiving the $1.4 million a year annuity afforded to her from Maurizio's estate but lost the case.
View this profile on Instagram
Moving On And Aftermath
To date, Alessandra lives a highly secretive life in Switzerland with her husband and son. She has no social media accounts and we were unable to even locate the names of her immediate family. She did make a brief public appearance in 2008 to promote her AG Limited Editions collection which saw three different release dates between 2008 – 2010:
November 2008: the release of 99 handbags in 9 different styles entitled The First. The names of each of the styles paid homage to her late grandfather Rodolfo and father, Maurizio. (wholesale priced at $6,600 to $10,000 each)
Spring-Summer 2010: the release of Armonia comprised of one-style of handbag
Late 2010: the release of Margherita comprised of six different styles of handbags
We have not found any activity from this brand since and mentions of the company website, www.aglimitededitions.com, return a blank domain.
| Alessandra Gucci | Wiki/Bio |
| --- | --- |
| Birth name | Allessandra Gucci |
| Known as | Allessandra Gucci |
| Date of birth | June 28, 1976 |
| Age | 47 years |
| Birthplace | Milan, Italy |
| Famous As | Celebrity kid, fashion designer |
| Education | Studied Economics |
| Zodiac sign | Cancer |
| Nationality | Switzerland |
| Ethnicity | Italian |
| Height | 5 ft. 8 in. |
| Weight | 116 lbs. (53kg) |
| Hair color | Brown |
| Eye color | Brown |
| Body measurements | 34-26-35 |
| Shoe size | 6 US |
| Religion | Undisclosed |
| Father's name | Maurizio Gucci |
| Mother's name | Patrizia Reggiani |
| Siblings | Allegra Gucci (sister) |
As Of Current, Alessandra Gucci Is Worth $400 Million
The majority of Alessandra's net worth can be attributed to the sizeable inheritance she received from her father's estate which also included:
The family's century-old yacht named Creole (the biggest wooden sailing yacht in the world)
Properties in New York, Saint Moritz, and Milan
Frequently Asked Questions
What happened to Alessandra Gucci?
After inheriting around $400 million from her father's estate (along with her sister Allegra), she started her own fashion brand
Who raised Alessandra Gucci?
Alessandra and her only sister were raised by their biological mother, Patrizia Reggiani
How much is Alessandra Gucci worth?
Her net worth is estimated at $400 million
What does Alessandra Gucci do?
Alessandra Gucci is a businesswoman and fashion designer.
Who is Alessandra Gucci married to?
Alessandra keeps her personal life incredibly private and the names of her husband and son are unknown at this time
In Conclusion
The story of Alessandra Gucci and her family is tragic and provocative enough to inspire a movie from famed director Sir Ridley Scott. Unfortunately, the big production value and all-star cast weren't enough to garner much attention at the 2022 Oscars and the Gucci family released a statement citing inaccuracies in the film's portrayal. Despite the fanfare, Alessandra and Allegra remain very close and even if we may not see much of their lives in the media in the future, we wish them good fortune.
Please let us know of any updates to these facts or inaccuracies in the comments below.